Welcome to weddings in Big Sur & Carmel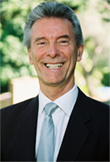 Let me begin by saying that I love my work. And in many ways you could say that my work is love! I specialize in intimate, personalized wedding ceremonies and elopements primarily in Big Sur and Carmel.
My main goal with any couple is their satisfaction and delight in both the working process and the final creation, so that on the day, what unfolds is a truly heartfelt expression of the hopes and dreams they have for their lives together.
I am a licensed minister in the state of California and teach relationship and communication skills at the Esalen Institute and in private practice. Over the past 20 years I have had the pleasure of creating and officiating wedding ceremonies for hundreds of couples.
To be invited to share such a special occasion with people who love each other is an extraordinary privilege. Thus I look forward to having the opportunity of sharing such a moment with you.
Blessings, Ken.